Nicotinamide


100% natural certification

Nicotinamide helps reduce Immuno-suppression induced by UV radiation. This immuno-suppression, which in turn promotes skin cancer, is one of the main reasons we are all encouraged to wear sunscreen when outdoors and exposed to the sun's UV rays.
However, sunscreens are relied primarily on preventing sunburn rather than preventing immuno-suppression or even in increasing ones own immunity levels.
When applied topically, nicotinamide, commonly known as Vitamin B3, has properties that inhibit immuno-suppression and thereby inhibits skin cancer. It actually acts as a chemo- and radio-sensitizing agent by enhancing tumour blood flow, which reduces tumor hypoxia, the condition through which tumour cells are deprived of oxygen. 

Added to a sunscreen, nicotinamide provides a powerful combination of protection from the sun's potentially harmful UV rays.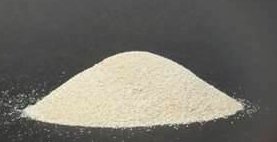 Including nicotinamide (Vitamin B3) in our sunscreens adds a powerful combination of protection through its abilities to:
act as a powerful antioxidant 

rejuvenate the skin, helping to promote the turnover of new skin cells

repair sun damage  

strengthen the skin's moisture barrier

be active in more than 50 metabolic functions in your body, helping to produce energy by breaking down carbohydrates.

aid digestion and helps eliminate toxins

be vital to energising and maintaining healthy cells of all kinds
Topical nicotinamide (Vitamin B3) is also extremely effective in reversing signs of ageing in the skin by:
increasing blood flow - dilating the capillaries to allow more oxygen and other nutrients to flow to your skin
stimulating DNA repair, generating new, healthier skin cells and helping your skin look and feel younger
decreasing dark spots and increasing skin lightness, being the most visible signs of ageing
helping boost hydration through increasing the production of ceramides, which are skin lipids that retain water and prevent the loss of moisture 
cooling inflamed skin, including inflammatory acne, atopic dermatitis and rosacea
improving skin yellowing or sallowness 
In addition to this, Nicotinamide (vitamin D3) has demonstrated anti-inflammatory actions of benefit to people with inflammatory skin conditions such as acne vulgarise, showing an ability to block the inflammatory actions of iodides, which are known to precipitate or exacerbate inflammatory acne.
References:
Journal of Investigative Dermatology (2008) 128, 447–454; doi:10.1038/sj.jid.5701058; published online 20 September 2007
"UV Radiation-Induced Immunosuppression Is Greater in Men and Prevented by Topical Nicotinamide". 
Hakozaki T, Minwalla L, Zhuang J, et al. "The effect of niacinamide on reducing cutaneous pigmentation and suppression of melanosome transfer." Br J Dermatol. 2002;147(1):20-31.
Draelos ZD, Ertel K, Berge C. "Niacinamide-containing facial moisturizer improves skin barrier and benefits subjects with rosacea." Cutis. 2005;76(2):135-41.
Shalita AR, Smith JG, Parish LC, et al. "Topical nicotinamide compared with clindamycin gel in the treatment of inflammatory acne vulgaris. Int J Dermatol. 1995;34(6):434-7."
D. L. Bissett, K. Miyamoto, P. Sun, et al. "Topical niacinamide reduces yellowing, wrinkling, red blotchiness, and hyperpigmented spots in aging facial skin." International Journal of Cosmetic Science Volume 26, Issue 5, pages 231–238, October 2004.
Nicotinamide: An Oral Antimicrobial Agent with Activity against Both Mycobacterium tuberculosis and Human Immunodeficiency Virus by Michael F Murray
Niren NM (2006). "Pharmacologic doses of nicotinamide in the treatment of inflammatory skin conditions: a review". Cutis 77 (1 Suppl): 116.
Damian DL, Patterson CR, Stapelberg M, Park J, Barnetson RS, Halliday GM (February 2008). "UV radiation-induced immunosuppression is greater in men and prevented by topical nicotinamide". J. Invest. Dermatol. 128 (2): 44754.