Sunscreen testimonials


What are people saying about sunumbra®? Here are some more unsolicited testimonials all from people using sunumbra...


---
Dear Susan, Received the sunumbra sunscreen. Thank You. I cannot begin to tell you how much I LOVE this product!
I started using sunumbra very cautiously on a small section of my face, taking a week to cover my entire face. I noticed immediately how wonderful my skin felt - it could breathe. Sunumbra goes on beautufully with no chemical or cosmetic smell. I'm going to use sunumbra everyday, even if I'm not going to be in the sun because it feels fantastic.
I am a professional gardener in the Midwest and for 8 straight months I'm in the elements. I can't help believe Sunumbra is not only going to protect my skin from the sun, but improve the quality of my skin. I am so grateful to you for developing this product. I have been searching for a sunscreen like Sunumbra for almost 40 years. I don't think I can happily live without it. I do hope your company continues to develop new products.
Most gratefully, Cathy B.
I use sunumbra 30( the slightly tinted one). It's slightly paler than my skin tone but I discovered that with a cream bronzer underneath it looks great and very natural, I use it instead of foundation. I tried so many brands (pratima, color science, skinceuticals, etc) - but yours is the only one that looks natural and doesn't irritate my very sensitive skin. Thank you and best of luck!
Maria
Hi Sunumbra
I just wanted to tell you that I was sitting in full sun all of today and had your amazing sunblock on and not a patch of sunburn was to be seen! Am so grateful for such an excellent product. I thought you would like to know
Well done to you!
Bridget
---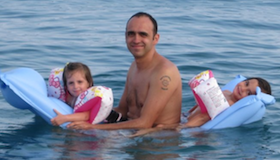 "My daughters name is Arielle and she is 22 months old now. We have been using the sunumbra sunscreen for well over a month and have yet to see a reaction on her skin. Usually in the sun her skin goes blood red, like she has been sunburnt, but by the next day her skin is back to normal. She apparently has an allergy to being in the sun. But when I use the sunumbra, her skin does not go so blood red. She is a little "flushed", but not nearly as bad as before when I used normal sunscreen (before the reaction to it). I am so impressed with your product that I tell everyone that has children or family members that struggle with their skins about this. Thank you so much for the sample you sent. I would love to order some more for when I run out.
I love your product. Thank you for having a passion for natural products.
Julie"
---
Sue, I did receive the cream and immediately tried it on my son who is so sensitive to so much. So far, it has not bothered him or made his skin feel like lizard skin. Thanks!
Heidi Meeks
---
"I received my Sunumbra today - many thanks!
I immediately put some on my arms and I love the feel of it. Will try it on my face as well and report back to you. As mentioned, I have oily skin and I am always on the lookout for products that will help to control the production of sebum, especially on the T-panel of my face. One of the ingredients in Sunumbra is zinc oxide and I'm hoping that this in itself would be helpful, as even low-oil commercial sunscreens I find too oily.
Please note that I am always willing to assist you in trying out new products. I'm very much into eating and living the natural way, which includes using natural and organic products for my skin as well.
Kind regards,
Amanda"
---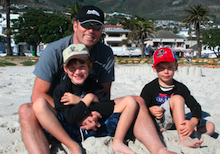 "Sunscreen wasn't popular when I was growing up, so I have never used it in my life until recently. Even after all my conventional treatments (20+ years ago), no doctor really sat down with me and told me the dangers of the sun... so I've had a fairly good amount of sun exposure since then, but I'm still doing pretty well... at least I think so!
Now I use sunscreen every time I know I'll be exposed for longer than a short period of time.
Honestly, Sunumbra is the best one I have found to this point, according to all I've read about it and the results from using it. I was in the sun 6-7 hours yesterday. I reapplied it once, but maybe that was not even necessary, and at the end of the day, my skin looked the same as in the morning.
In the past I would have burned.
---
"I have been using sunumbra for about six months. Last year I underwent extensive cosmetic surgery and wanted to find a sunscreen that was gentle on my skin and strong enough to protect it. I use sunumbra as a sunscreen but it also functions beautifully as a moisturizer on my skin as well. I have tried a number of natural/organic sunscreens and will continue to purchase sunumbra as long as it is available. It provides protection against the sun's harsh rays and keeps my skin soft and supple. I am so thankful to have finally found a product that does what it promises to do. Thank you sunumbra.
Karen."
---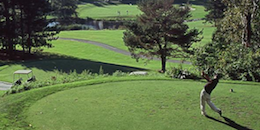 "I did use the lotion very successfully and I didn't mind the oiliness as I have a very dry skin.
I was just thrilled it did not aggravate my Rosacea, which seems to be triggered by hot weather, as I have had no sign of it for months now.
Hope this helps in a positive way.
Kind regards,
Carol
---
"What a great product. It is easily absorbed and doesn't have that awful white or yellow layer on your skin that rubs off on everything. Fabulous!" Karen

---
"At first I thought it would be greasy but my skin absorbed it quickly. It has a slight pigment so you don't get that white coating effect that you get from other sunscreens. I love this product!" Lisa

---
"I am very happy with this sunscreen. I have oily problematic skin, but it does not cause me any blocked pores. No white paint effect - wonderful!" Su-Ann

---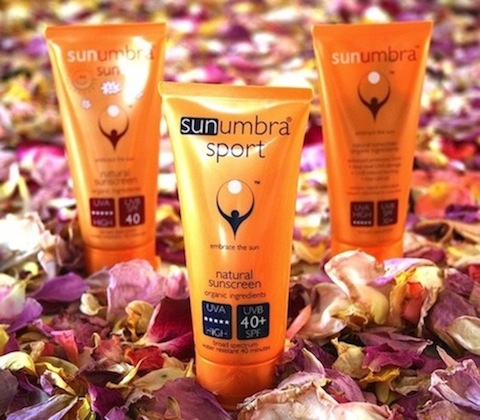 ---
About Sunkids:
"GREAT Product. I'm so happy I have found a sunscreen that works with my skin and protects it with a high 40 SPF :). I don't have to worry about looking out for SPF beauty products because all I need is this which is great since a lot of products that contain SPF irritate my skin. After I moisturize I apply a pea size amount onto my face and thats it. I have sensitive skin therefore I use the Sunumbra Kids but I'm sure the normal one is just as good. I'm totally sold on Sunumbra. :)" Natasha

---
I am planning to put a tube of Sunumbra in my favorite things gift basket this holiday season. I have rosacea and must use sunscreen everyday... I love this product and how my skin looks...
I am 56 and in menopause, I recently read that my other sunscreen might be affecting my hormones.
I believe this product is making my skin glow more than it has in years. I am planning to keep this product as my sunscreen of choice!
Margy
---